<![CDATA[

This is the latest post of MLBTR's annual Offseason in Review series, in which we take stock of every team's winter dealings.

Audacious general manager Brodie Van Wagenen hit the ground running in his first offseason atop the Mets. Now, after two straight down years, the revamped club has a realistic chance to compete for a playoff berth.

Major League Signings

Trades And Claims

Extensions

Notable Minor League Signings

Notable Losses

[New York Mets depth chart | New York Mets payroll outlook]

Needs Addressed

Formerly one of baseball's most accomplished agents, Van Wagenen took the reins in Queens with no prior front office experience. It was a controversial choice by the Mets to hand Van Wagenen the keys to their baseball department, though he never lacked for confidence upon landing the job.

"We will win now. We will win in the future. We will deliver a team this fanbase and this city can be proud of," Van Wagenen declared at his introductory press conference on Oct. 30.

While there was plenty of skepticism over Van Wagenen five months ago, it's hard to say he's in over his head one winter into his pressure-packed new role. Van Wagenen reworked the Mets' roster in impressive fashion over the past few months, turning a team that didn't have enough support around core stars Jacob deGrom, Noah Syndergaard, Brandon Nimmo and Michael Conforto into a formidable unit.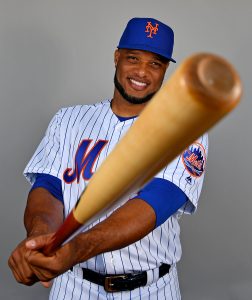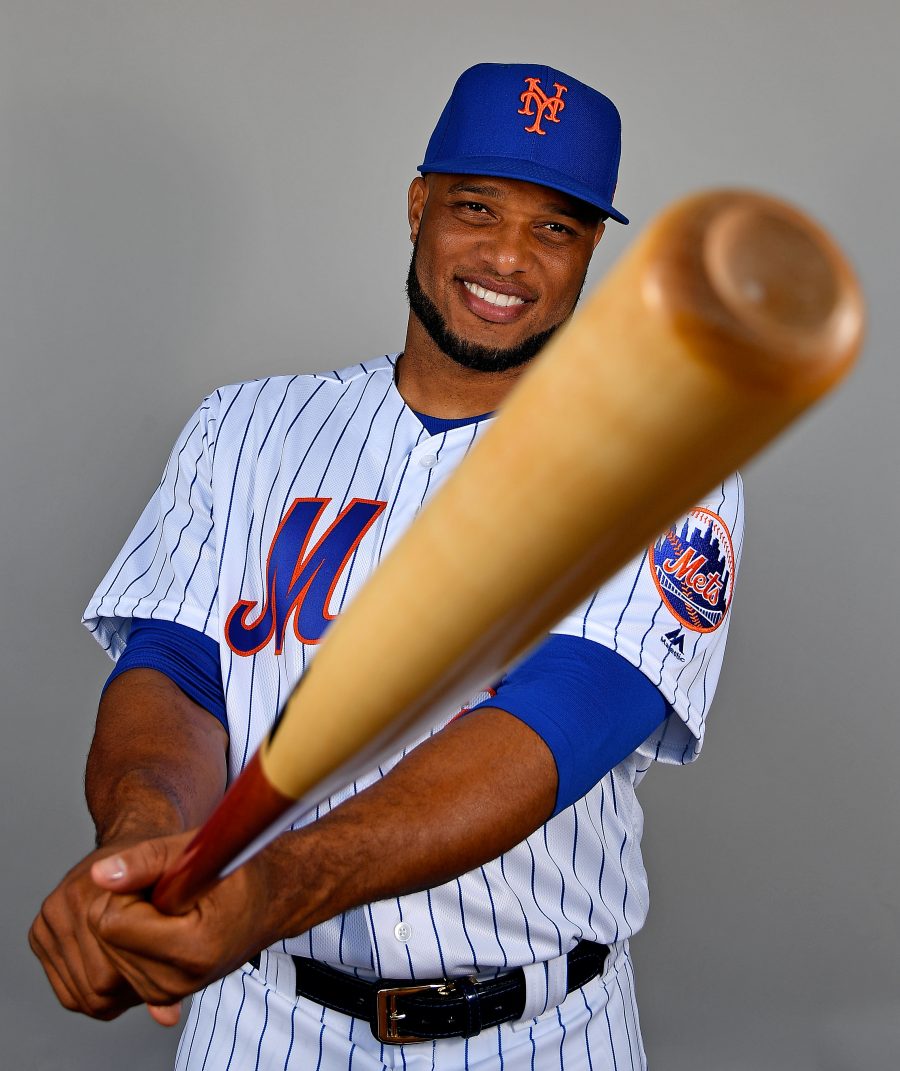 Much of Van Wagenen's focus was on the Mets' infield and bullpen, two areas he addressed in his first noteworthy move – a stunning, headline-stealing trade with the Mariners. Not only did the swap net the Mets Robinson Cano, one of the best second basemen in recent memory, but they also hauled in arguably baseball's premier reliever in closer Edwin Diaz. The cost? Three capable prospects – including top 100 outfielder Jarred Kelenic (No. 56 at MLB.com) and right-hander Justin Dunn (No. 90) – a pair of expendable veterans (outfielder Jay Bruce and reliever Anthony Swarzak, both of whom struggled as Mets) and a willingness to take on $100MM of Cano's remaining $120MM. Cano's raking in that money thanks in part to his former agent, Van Wagenen, who scored the ex-Yankee a $240MM payday from the M's in 2013.

There is an especially high amount of risk in welcoming the present-day version of Cano, as he's a pricey 36-year-old coming off a season in which he sat 80 games because of a performance-enhancing drug suspension. At the same time, though, he stayed an excellent contributor in the 80 games he took the field, and the Mets are banking on the eight-time All-Star continuing to turn in Hall of Fame-caliber production for at least a bit longer. Whether that's sensible on their part is debatable, but regardless, he's slated to be on their books for the next half-decade. Meanwhile, they're set to get four affordable years of Diaz (including one pre-arb campaign). The 25-year-old flamethrower was the less famous name in the return, but he could be the bigger prize for the Mets. Diaz has been nothing short of incredible since debuting in 2016, and should go a long way toward fixing what was an awful New York bullpen in 2018.

Diaz will have some imposing late-game company this year and beyond, in part because the Mets reunited with old friend Jeurys Familia and added Justin Wilson in free agency. Familia, whom the Mets traded to Oakland last July after a long initial run with the New York organization, went down as their most expensive free-agent signing at $30MM over three years. Committing large amounts of money to relievers is often risky, but the 29-year-old Familia's contract looks fair when considering the numbers he has logged throughout his career. Likewise, the $10MM going to Wilson is hardly a crazy figure. Based on his output to date, he should give the Mets something the now-gone Jerry Blevins couldn't provide last year: an effective left-handed reliever. With Diaz, Familia, Wilson and minor league signing Luis Avilan – who has been a solid lefty as well – joining holdovers Seth Lugo and Robert Gsellman, it's easy to see the Mets' relief corps transforming from weakness to strength.

Similarly, the Mets' position player contingent has the makings of an above-average group. Along with Nimmo, Conforto and Cano, the Mets' main offensive threats look to be top first base prospect Pete Alonso – who, in an era of rampant service-time manipulation, cracked their season-opening roster – as well as infielders Jed Lowrie and Jeff McNeil and catcher Wilson Ramos. Both Lowrie and Ramos came aboard via free agency on the heels of terrific seasons. Lowrie was among the majors' most productive second basemen in Oakland from 2017-18, but Cano's presence should push him to the hot corner in New York. Health and age (35 in April) are the primary concerns with Lowrie, who has missed substantial time in the past and, thanks to a sprained left knee, may be a ways from making his Mets debut.

Ramos has battled his own knee troubles, including two right ACL tears, though the 31-year-old has typically been an adept backstop when healthy. Still, if the Mets had their druthers, Ramos probably wouldn't be on the roster. Not only did the Mets reportedly pursue trades for then-Indian Yan Gomes and then-Marlin J.T. Realmuto, both of whom ended up with division rivals, but they chased Yasmani Grandal in free agency. Realmuto and Grandal are superior to Ramos, but New York reportedly balked at giving up Nimmo, Conforto or shortstop Amed Rosario for Realmuto, and the team pivoted away from Grandal when the now-Brewer turned down its sizable offer. That left New York to fork over a reasonable sum for Ramos, who's a far better player than 2018 Mets catchers Kevin Plawecki, Travis d'Arnaud, Devin Mesoraco, Tomas Nido and Jose Lobaton. Plawecki's now off the Mets, having been traded to the Indians, as is Lobaton. D'Arnaud is occupying his usual spot on the injured list, leaving the No. 2 job to Nido, and Mesoraco could retire instead of playing for the Mets' Triple-A affiliate.

Questions Remaining

While the Mets' infielders appear to be a promising bunch, there's room for some wariness. Lowrie's health is worth monitoring, and the same applies to Todd Frazier. Although Frazier was quite durable with the Reds, White Sox and Yankees earlier in his career, he missed 47 games last year – his first as a Met – and began this season on the IL with a strained oblique. If healthy, though, the 33-year-old Frazier has the credentials to serve as a valuable corner infield reserve.

It's questionable, on the other hand, how effective Alonso, McNeil, Rosario and Dominic Smith will be this year. Alonso was outstanding as a minor leaguer, but there's no guarantee it will carry over. If it doesn't, the Mets may turn to Smith, who, like Alonso, garnered top 100 hype as a prospect. Smith has been valueless as a major leaguer since he first came up in 2017, and he wasn't any better in the minors last year. McNeil was a revelation in his 248-plate appearance debut last season, but he showed minimal power and an inflated .359 BABIP helped beget a .329 batting average. Rosario hasn't hit since breaking into the bigs in 2017, nor has he fared well in the field, leaving one to wonder why the deep-pocketed Mets didn't pursue Manny Machado in free agency.

For the most part, the Mets' outfield is nicely equipped with Nimmo and Conforto occupying two everyday spots. Ideally, they'll start in the corners, though Nimmo held down center in the team's second game of the season on Saturday, giving left to McNeil and third to newcomer J.D. Davis. Nimmo wouldn't need to play center if the Mets had a more surefire option there than Keon Broxton, whom they acquired in a January trade with the Brewers, or Juan Lagares. Broxton and Lagares are proven defenders, but offensive mediocrity abounds in both cases. That's hardly the case for A.J. Pollock, a rumored offseason target of the Mets who ended up securing an appreciable raise to go from the Diamondbacks to the Dodgers. It didn't seem as if the Mets fervently pursued Pollock before he came off the market, however, and they're now down to Nimmo, Broxton, Lagares and a horde of center field minor league signings as a result.

Should Broxton and Lagares falter, we may see Nimmo take center on a regular basis if fellow corner outfielder Yoenis Cespedes returns from his heel surgeries during the season. It's probably not worth holding your breath for that, though, considering the 33-year-old Cespedes endured back-to-back injury-ruined seasons prior to this one. For now, Cespedes looks like the franchise's successor to David Wright – a once-fabulous player who turns into a forgotten man because of injuries.

Meantime, the pitching staff is no doubt among the Mets' greatest strengths. DeGrom's the reigning NL Cy Young winner, perhaps the game's supreme ace, and the ex-Van Wagenen client will be with the franchise for a while longer after inking an extension last week. Syndergaaard, whom Van Wagenen also used to represent, is similarly imposing when healthy. However, whether the Mets can bank on his health is up in the air. Injuries held Syndergaard to 30 1/3 innings in 2017 and 154 1/3 last season, after which reports indicated they at least mulled trading the 26-year-old. Unlike deGrom, Syndergaard has not been an extension target for New York to this point. With that in mind, Syndergaard may continue to frequent trade rumors should no agreement come together between him and the team during his final three years of arbitration control.

Behind the enviable deGrom and Syndergaard duo, righty Zack Wheeler figures to further bolster the cause if his tremendous 2018 is any indication. Whether he can continue to stay healthy after missing nearly all of 2015-17 is in question, though. Injuries have also tormented southpaw Steven Matz, who did put forth an encouraging 2018 after a subpar 2017. Fellow lefty Jason Vargas was horrible last season, which gave the Mets room to upgrade their rotation over the winter. To that end, the club reportedly showed interest in Mike Minor, Gio Gonzalez, Martin Perez, Derek Holland, Josh Tomlin and even venerable Indians ace Corey Kluber. However, minor league pickup Hector Santiago is the sole battle-tested starter the Mets have reeled in since last season concluded.

2019 Season Outlook

This is not a team without concerns, but it would still be sane to expect the Mets to return to relevance in 2019. Van Wagenen, in his debut offseason at the controls, did a fine job enhancing the roster around the high-end talent that was already in place. The problem is that the NL East rival Phillies and Nationals also made their share of offseason splashes – and that's to say nothing of a quality Braves team that reigned over the division last year. It wouldn't be a surprise this season to see any of those clubs, including the Mets, win a wide-open division or miss the playoffs altogether.

How would you assess the Mets' offseason?  (Link for app users.)

Photo courtesy of USA Today Sports Images.

]]>