<![CDATA[

2:50pm: The Twins have announced the signing.

Jan. 14, 12:05pm: Fancred's Jon Heyman tweets that Parker is not actually guaranteed $3.2MM but rather can max out his contract at that level. He'll be guaranteed $1.8MM and will earn $500K upon spending 130 days on the active roster, another $400K for reaching 140 days and $250K for reaching both 150 and 160 days. Minnesota has yet to formally announce the deal, though Rosenthal suggests that could happen today (Twitter link).

Jan. 7, 5:13pm: Parker and the Twins have agreed to a deal, per Rosenthal (via Twitter). He'll receive a $3.2MM guarantee if his physical checks out.

4:21pm: A deal is indeed close at hand, per Jeff Passan of ESPN.com (via Twitter), who says the sides are closing in on a pact that'll promise Parker "slightly more than $3MM" on a one-year term.

1:00pm: Free-agent right-hander Blake Parker is close to finalizing an agreement, reports Ken Rosenthal of The Athletic (via Twitter). The Twins are "believed to be" his landing spot, Rosenthal adds.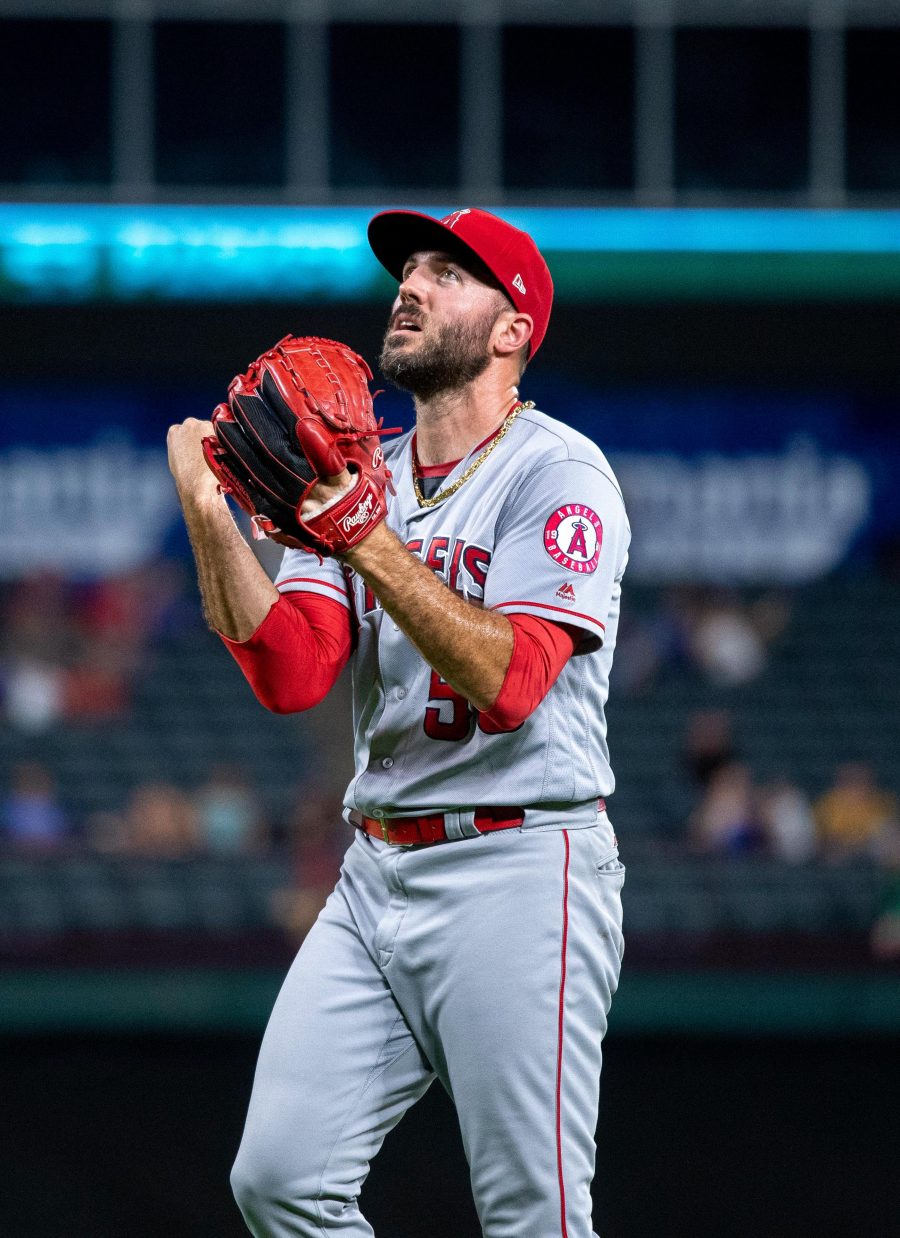 Parker, 33, was somewhat surprisingly non-tendered by the Angels in late November. He'd been projected to earn a fairly modest $3.1MM salary, which seemed more than reasonable for a pitcher who'd notched a 2.90 ERA (3.55 FIP) with 10.5 K/9, 2.4 BB/9, 1.3 HR/9 and 22 saves in 133 2/3 innings with the Halos from 2017-18. Parker did see his velocity drop by a bit more than a mile per hour, averaging 93.5 mph on his heater in 2017 but 92.2 mph in 2018, and his swinging-strike rate also took a downturn (13.8 percent in 2017; 10.7 percent in 2018).

Those red flags may have turned the Angels away, but Parker nevertheless posted solid numbers last season and would bring an experienced arm with recent success to the Twins' bullpen mix — perhaps for the next two seasons. Parker only has four years, 36 days of MLB service time, meaning the Twins (or any team) could sign him to a one-year deal and then retain his rights next winter through the arbitration process.

Presently, the back of the Minnesota 'pen will feature veteran Addison Reed, whose 2018 season was marred by elbow issues, as well as Trevor May and Taylor Rogers — both of whom finished out the season in impressive fashion. May turned in a 36-to-5 K/BB ratio through 25 1/3 innings in his return from Tommy John surgery, while Rogers rode a newly adopted slider to 28 consecutive scoreless outings and a 29-to-3 K/BB ratio (26 innings total). Righty Trevor Hildenberger, too, should get another look despite fading considerably in the second half. Hildenberger turned in a 3.27 ERA with 8.9 K/9, 2.0 BB/9 and a 52.5 percent grounder rate through his first 87 MLB innings from 2017 through this year's All-Star break but was clobbered for 27 runs in 27 innings in the second half of the 2018 season. Minnesota has several in-house options who could also be in the mix, but there's certainly room for a veteran addition or two, as well.

]]>