<![CDATA[

January 29th, 6:10pm: Bob Nightengale of USA Today Sports has the details on some incentives in Cain's contract (Twitter links). The outfielder will reportedly earn $300K every time he makes the All-Star team. He'll also earn $500K if he's ever named league MVP, $250K if he finishes second through fifth in the MVP voting, and $125K if he finishes 6th through 10th. Cain can also make an extra $50K by winning the World Series MVP award, and he'll pocket $25K any time he wins a Gold Glove, Silver Slugger, or LCS MVP. Jon Heyman of FanRag Sports confirms the incentives, and notes that the Brewers will also reserve a suite for Cain at Miller Park during 20 games each season, while pointing out that the estimated value of Cain's contract with deferments in mind is actually $78,917,630.

January 26th, 2:48pm: Tom Haudricourt of the Milwaukee Journal-Sentinel reports that Cain will earn $13MM in 2018, $14MM in 2019, $15MM in 2020, $16MM in 2021 and $17MM in 2022 (Twitter links). He'll also receive an additional, deferred payment of $1MM in each of the five years following the contract's conclusion. The no-trade provision offers complete protection in year one of the deal and limited protection each season thereafter, dropping down to five teams in the final year of the contract. More specifically, MLB.com's Adam McCalvy adds that Cain can block deals to 15 teams in 2019, seven teams in 2020 and five in 2021-22.

12:00pm: In a stunning turn, the Brewers even further bolstered their outfield, announcing on Friday that they've signed Lorenzo Cain to a five-year pact that will reportedly guarantee him $80MM. The All Bases Covered client will reportedly pick up no-trade rights as well, with full protection early in the contract and more limited no-trade provisions in its later years.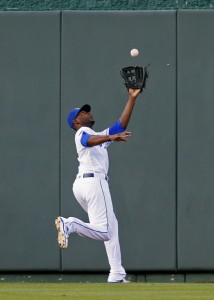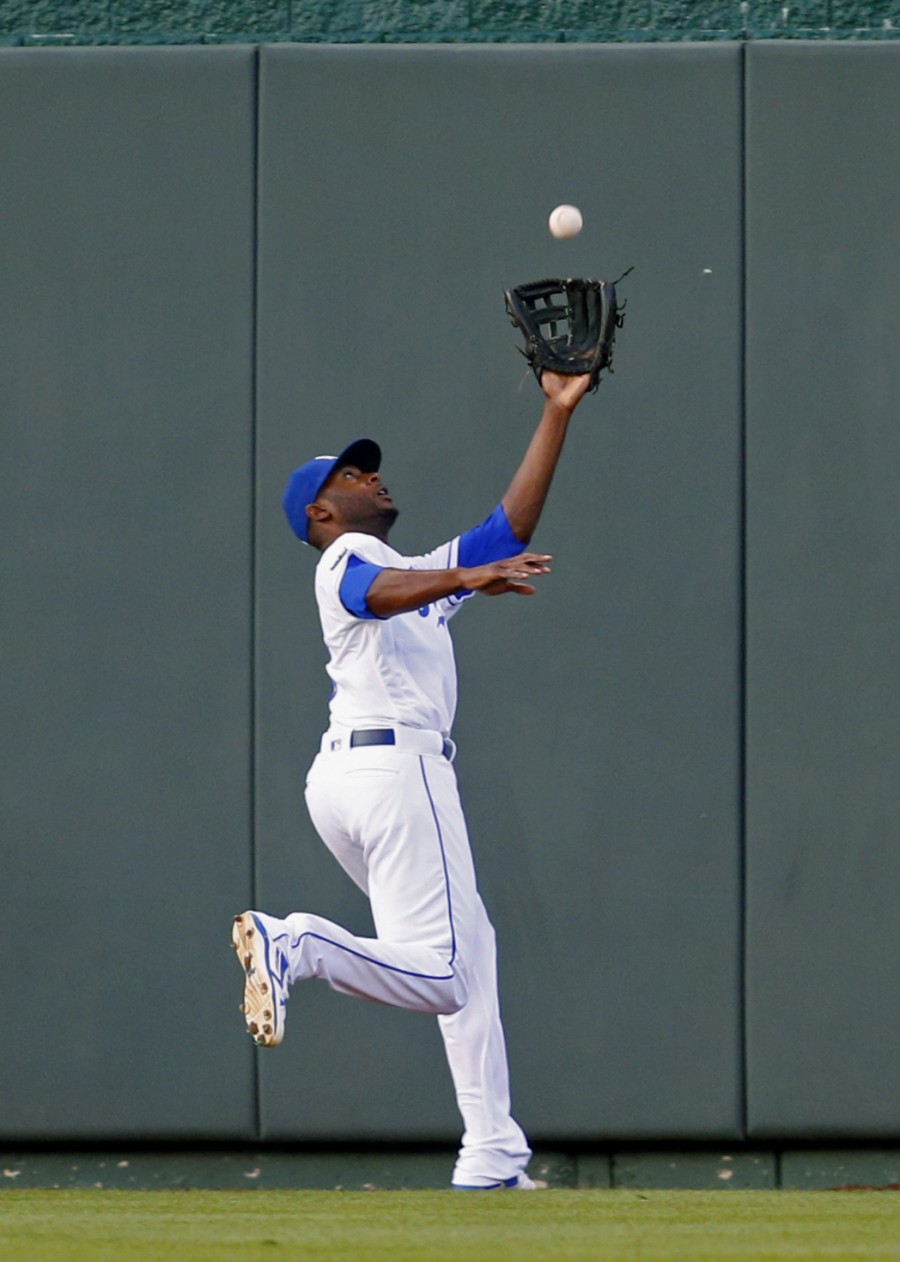 Cain will join Christian Yelich in a stunningly re-made Milwaukee outfield — opening up new avenues for trades of existing players that could shake the market. The signing also breaks open a moribund free agent signing period, with a premium player scoring a big contract for the first time in weeks.

Entering the day, the Brewers featured Ryan Braun and Domingo Santana in the corners, with a trio of young options — Keon Broxton, Lewis Brinson, and Brett Phillips — up the middle. Now, Brinson is out, Cain and Yelich are in, and the remaining players (excepting, perhaps, Braun) appear to be possible trade chips.

[RELATED: Updated Brewers Depth Chart]

Milwaukee had a clear need to improve its rotation when the winter started, particularly given uncertainty surrounding righty Jimmy Nelson. The organization has decided first to improve the outfield, though that could all be part of a plan to move other assets for starting pitching. Santana and Phillips could both be hotly pursued assets, with a variety of teams — the Athletics, Braves, and Rays all make some degree of sense on paper — potentially representing suitors with some pitching on offer.

As much as the signing could mean for the trade market, it's a welcome sign for players anxiously watching a slow-motion free agent period. In MLBTR's top 50 free agent ranking, we predicted that Cain would secure $70MM over four years, so this represents a strong contract for the excellent but soon-to-be 32-year-old outfielder. The contract is the first this winter that guarantees more than three seasons and more than $60MM. Cain becomes only the second of MLBTR's ten top-rated free agents who has signed to this point.

It's equally intriguing to consider the teams that missed out on Cain. Crasnick again has the details, tweeting that the Dodgers, Cubs, Giants, and Indians were involved in the market. While San Francisco was long known to have interest, tempered by its luxury tax considerations, the other clubs are all rather eye-opening pursuers in various regards. Los Angeles has been tough to decipher all winter long as it watches its own payroll. The Cubs have a fairly well-stocked outfield mix but seem to have irons in a variety of fires. And the Indians have signaled they don't have much more to spend, but were evidently still willing to consider a major win-now move (presumably with other salary-shedding efforts to accompany it).

It seems hard to recall after his years in Kansas City, but Cain was once a Brewer. Indeed, he joined the Milwaukee organization as a 17th-round pick way back in 2004. As Tom Haudricourt of the Milwaukee Journal-Sentinel notes on Twitter, both Cain and Jeremy Jeffress have returned to the Brewers after being dealt to the Royals in the 2010 Zack Greinke swap.

In the interim, Cain has emerged as a star. He reached his career pinnacle in 2015, turning in elite efforts at the plate, on the bases, and in the field to rack up 6.5 fWAR. After a step back in the ensuing season, which was marred in part by injury, Cain emerged again in 2017.

While initial reports connecting Cain to Milwaukee this offseason came as somewhat of a surprise, it appears he's been on their radar since the onset of free agency. "They said from the minute free agency opened that I was on the top of their list," Cain said in a chat with MLB.com's Jeffrey Flanagan.. "We just had to work through all the details, and eventually we both got to the numbers we liked."

Even if Cain's superstar-level '15 output isn't likely to be repeated, the Brewers will hope he can keep up his most recent efforts. Last year, Cain dropped his strikeout rate to a career-low 15.5%, walked at a career-best 8.4%, compiled 15 home runs and 26 steals, and ended with an even .300 batting average. While metrics now grade him more as a good than a great fielder in center, Cain remains a high-quality all-around performer.

Since Cain rejected a qualifying offer from the Royals, draft compensation will result from the signing. As an organization that received revenue sharing and did not go past the competitive balance tax line in 2017, Milwaukee will have to sacrifice its third-highest draft pick. Notably, MLBTR has confirmed that Competitive Balance draft picks are exempt from this type of forfeiture, however, meaning the Brewers will only have to surrender their third-round selection. For the Royals, bidding adieu to Cain — since he signed for more than $50MM — will mean recouping a pick after the end of the first round of the 2018 draft.

Ken Rosenthal of The Athletic first reported the agreement (via Twitter). ESPN.com's Jerry Crasnick reported the terms of the deal (Twitter links).

Photo courtesy of USA Today Sports Images.

]]>