<![CDATA[

MARCH 22: The deal has now been announced.

MARCH 21: Bregman will be paid $11MM annually from 2020-22 before earning $28.5MM in both 2023 and 2024, ESPN's Jeff Passan reports (via Twitter). He also has a 10-team no-trade clause for the 2023-24 seasons.

MARCH 20: The deal includes a $10MM signing bonus, per Jon Heyman of MLB Network (via Twitter). That's unusual for a pre-arb contract; Heyman even suggests it may be unprecedented. Bregman can also boost his salary through escalators based upon MVP award finishes, the details of which are not yet known.

MARCH 19, 9:12pm: The Houston Chronicle's Chandler Rome clarifies (via Twitter) that the contract is technically a five-year, $100MM extension. The new contract does not override Bregman's 2019 salary, but it does cover his three arbitration seasons and what would have been his first two free-agent seasons.

It's a technicality but not an insignificant one; because Bregman's 2019 contract is a separate entity from his 2020-24 contract, the extension comes with a $20MM luxury hit (the average annual value of the deal). Had it been structured as a six-year pact overriding his current salary, the deal would've come with a $16.66MM luxury hit.

However, signing Bregman to a six-year deal with that $16.66MM hit would've pushed Houston to just about $3.5MM shy of paying the luxury tax in 2019, leaving the Astros with minimal wiggle room for in-season additions on the trade market. Instead, they're about $19.5MM shy of the $206MM threshold right now, which should leave them plenty of room to take on salary in midseason trades.

8:55pm: The Astros have agreed to terms on a six-year, $100MM contract with star third baseman Alex Bregman, reports Mark Berman of FOX 26 Houston (via Twitter). That contract covers the current season, three arbitration years and what would've been the first two free-agent seasons for Bregman. The Athletic's Ken Rosenthal had tweeted not long before that the two sides had been discussing an extension.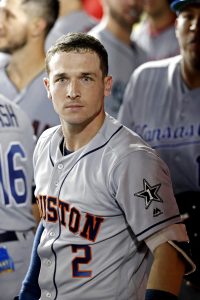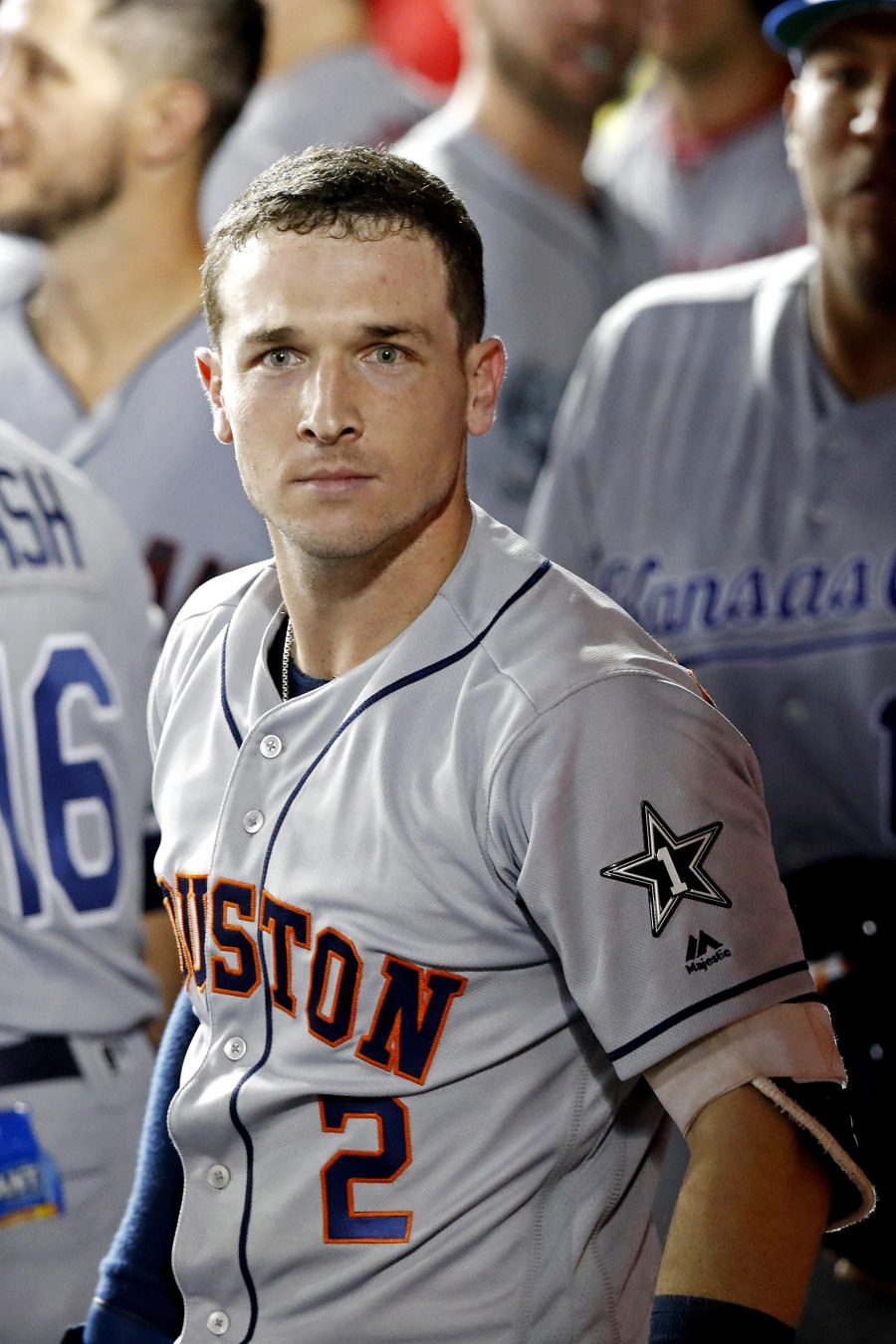 Bregman, 25 at the end of the month, has rapidly ascended from No. 2 overall draft pick (2015) to one of the game's premier players. The LSU product has improved in each MLB season, topping out with his first All-Star appearance and a fifth-place finish in American League MVP voting in 2018. Last season, he posted a brilliant .286/.394/.532 batting line with 31 homers, 51 doubles, four triples and 10 steals in a season that both Baseball-Reference and Fangraphs was worth about seven wins above replacement.

The contract extension comes just weeks after Bregman voiced "disappointment" with the fact that the Astros renewed his contract for the upcoming season at $640,500. "I understand that it's a business," Bregman told MLB.com's Brian McTaggart at the time, "but I feel like good business would be wanting to make a player who performed at a high level on your team happy and want to feel like he wanted to be kept and feel like they wanted him to play here forever."

Whether Bregman was referencing a desire to sign an extension or merely felt he should've been compensated at the record pre-arb levels attained by Mookie Betts ($950K) and Kris Bryant ($1.05MM), the point is now moot. The nine-figure extension offer emphatically makes clear that the 'Stros view Bregman as a vital part of their future. At the same time, it also affords him the opportunity to reach the open market in advance of his age-31 campaign — enough time to perhaps lock in one more significant payday before reaching his mid-30s.

Historically speaking, Bregman's contract is the third-largest deal ever promised to a player with between two and three years of MLB service time. Buster Posey's eight-year, $159MM pact tops the list for that service class, although unlike Bregman, he was a Super Two player and already eligible for arbitration when agreeing to that deal. He was also coming off a 2012 season in which he was named National League MVP, and beyond that, he had a National League Rookie of the Year Award on his mantle as well.

As for non-Super-Two players with between two and three years of service, Mike Trout's original six-year, $144MM contract still stands out as the high-water mark. Like Posey, he had a more impressive resume than Bregman through his first two-plus seasons before agreeing to that deal.

This marks the second extension for the Astros on what has been an apparently busy day for president of baseball operations Jeff Luhnow and the rest of the front office. Houston agreed to a two-year, $17.5MM extension with reliever Ryan Pressly earlier tonight as well.

Bregman now joins 2017 American League MVP Jose Altuve as the only Astros locked up through the 2024 season. That pair will form the cornerstones of the Astros' impressive nucleus for the next six years, and it's still possible that others could be locked into longer-term pacts as well. Altuve, Bregman and Pressly are the only Astros players who are guaranteed any money beyond the 2020 season, and the team does have several important pieces up for free agency in the near future. Justin Verlander, Gerrit Cole and Collin McHugh are all free agents at the end of the 2019 season, while George Springer will hit the open market after the 2020 campaign. Carlos Correa, meanwhile is arbitration-eligible through the 2021 season. No one should expect the Astros to lock up all of those players — even securing two would be an impressive feat — but the Bregman deal likely doesn't put an end to the team's extension efforts.

]]>