<![CDATA[

TODAY, 5:03pm: Heyman has the layout of Cobb's contract (Twitter link). He'll make $14MM in each year from 2018-2020, including $6.5MM deferred without interest this season and $4.5MM deferred without interest in both '19 and '20. Cobb will earn $15MM in 2021 and either $4.75MM deferred without interest or $9.75MM deferred without interest, if he throws fewer than 130 innings. If he amasses 180 innings in any of those seasons, he'll rake in an extra $500K.


9:38am: Cobb has passed the notoriously stringent Orioles' physical, Heyman tweets, making the deal official. It has also been announced by the organization.

The deal includes a no-trade provision, Heyman adds on Twitter. Cobb picks up full no-trade rights until this coming November and will be able to block deals to ten clubs from that point forward.

There'll be $20MM in deferred money, Kubatko tweets, though the precise manner of the structure has yet to be reported. When that's factored in, the present-day value of the deal is $47MM, he adds, though that is a number that's certainly subject to quite a bit of interpretation. Every multi-year deal, after all, includes future obligations that can be discounted to a lump-sum current dollar amount, and the math is dependent upon what approach is utilized to perform the discount.

YESTERDAY, 9:19PM: Cobb and the Orioles have agreed that he'll begin the season in the minors for a brief spell in order to get properly stretched out, BaltimoreBaseball.com's Dan Connolly reports.  Cobb had enough service time to refuse a minor league assignment even though he has an option remaining, though obviously both sides felt a short stint on the farm was necessary.

6:53PM: The four-year deal will be worth $57MM, an MLB official tells 670 The Score's Bruce Levine (Twitter link).  There is deferred money in each of the four years, Kubatko tweets.

6:06PM: The Orioles have agreed to sign right-hander Alex Cobb, with FanRag Sports' Jon Heyman reporting (Twitter link) that the two sides had worked out a four-year deal believed to be worth close to $60MM.  Yahoo Sports' Jeff Passan reported earlier today that there was "a strong belief" that Cobb was close to a contract, with the Orioles considered to be the favorite.  The Athletic's Ken Rosenthal (Twitter links) confirmed the link between Cobb and the O's, and noted that the deal will be official once Cobb passes a physical, while MASNsports.com's Roch Kubatko was the first to report that the deal was a four-year agreement.  Cobb is represented by the Beverly Hills Sports Council.

Cobb was long seen as a natural fit for the Orioles given their severe need for starting pitching, and the team indeed reportedly expressed interest in Cobb quite early in the offseason.  While it wasn't necessarily a surprise to see the two sides end up in an agreement, however, there are some eyebrow-raising elements to this signing given the size and length of the contract.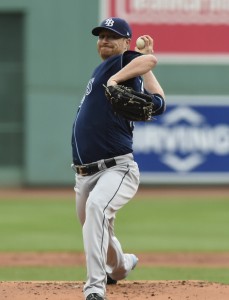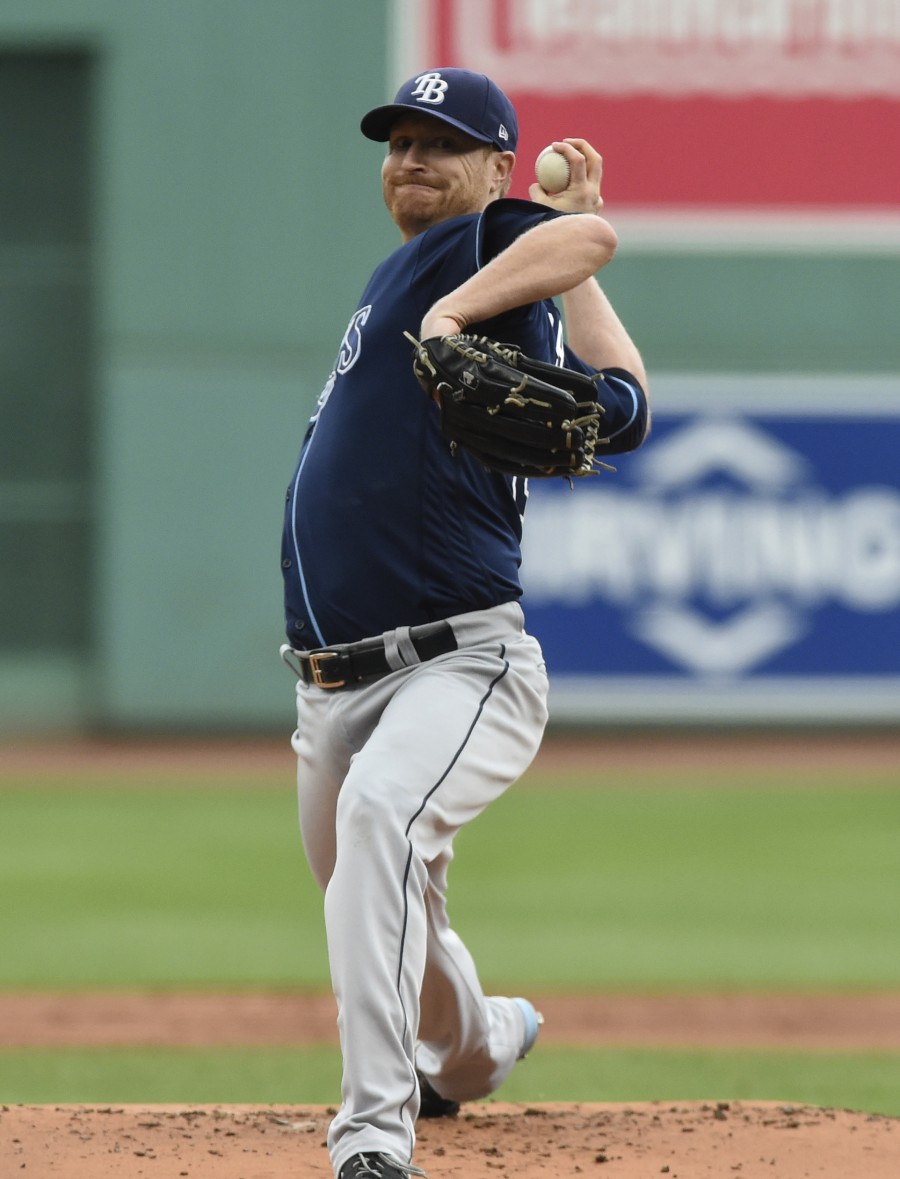 As Passan noted, Cobb has been holding out for a multi-year deal, as opposed to the one-year contracts that several notable players were forced to settle for in recent weeks due to the unprecedented lack of activity in the free agent market.  Lance Lynn, for instance, was Cobb's closest comparable on the open market and Lynn wound up signing a one-year, $12MM deal with the Twins.  Lynn, however, was also in talks with the Orioles and potentially left a longer-term offer on the table in order to sign with Minnesota, believing that the Twins had a better shot at contending in 2018.

Lynn's rejection could have been what inspired the Orioles to give Cobb four years to solidify its rotation, as it was believed that the club was no longer willing to go beyond a three-year contract for a pitcher in the wake of the disastrous Ubaldo Jimenez signing.  Furthermore, the organization has long been very particular about signing veteran pitchers due to injury concerns, so it represents a bold step for owner Peter Angelos to sign off the biggest pitcher contract in franchise history for Cobb, who underwent Tommy John surgery in 2015.  (It's worth noting that the O's have changed or even abandoned agreements in the past due to concerns about pitcher health, so Cobb's physical probably represents a bigger final hurdle than usual in most player signings.)

While many free agents left this winter's market feeling short-changed, Cobb ended up finding his desired four-year guarantee and a very healthy salary.  MLB Trade Rumors ranked Cobb 11th on our list of the winter's top 50 free agents, and projected him for a four-year, $48MM deal.  Heyman reports that Cobb rejected an offer of that exact size from the Cubs earlier this winter, and despite the free agent deep freeze, eventually landed a more lucrative deal.

[Updated Orioles depth chart at Roster Resource]

It may be too close to Opening Day for Cobb to be ready for the very beginning of the season, though when he is set, the 30-year-old could very well be the ace of Baltimore's rotation.  The O's went into the offseason with only Kevin Gausman and Dylan Bundy established in the starting five, and were in talks about a wide variety of free agent and trade possibilities.  Executive VP of baseball operations Dan Duquette has developed a pattern of late-winter signings during his time in Baltimore, and he stuck to that strategy again this year to rebuild his rotation, signing Andrew Cashner, re-signing Chris Tillman, and now adding Cobb within the last five weeks.

Cobb provides Baltimore with a solid, AL East-tested arm who looked to be front-of-the-rotation material in 2013-14 before getting his TJ surgery in 2015.  The procedure cost Cobb all of that season and limited him to just five starts in 2016, though he rebounded for a 3.66 ERA, 6.4 K/9, and 2.91 K/BB rate over 179 1/3 innings for the Rays last season.  The post-surgery version of Cobb is striking out fewer batters than the pre-2015 Cobb, and his already-middling swinging strike rate took another drop to just 6.7% last season, plus his 36.9% hard-hit ball rate was a career high.

These concerns notwithstanding, it should be noted that Cobb pitched better as the season wore on, which is a good sign that he could fully back to his old self.  Even the 2017 version of Cobb would represent a big upgrade for the Orioles over fifth starter candidates such as Mike Wright, Nestor Cortes Jr. or Miguel Castro.  The O's now face some roster-shuffling questions with these arms (Wright is out of options and Cortes is a Rule 5 pick), though they could all possibly be used in the bullpen.

Needless to say, this surplus of arms is now an unexpectedly good problem to have for an Orioles team that has positioned itself to stay competitive within a tough AL East.  The length of Cobb's deal also indicates that the O's aren't planning for a rebuild after 2018.  Manny Machado, Adam Jones, Zach Britton, and Brad Brach will all be free agents next winter (plus Duquette and manager Buck Showalter are entering their last year under contract), though Baltimore now has Cobb, Gausman, Bundy, Trey Mancini, Mychal Givens, and Chris Davis as core pieces through at least the 2020 season, plus prospects like Austin Hays and Chance Sisco.

Since Cobb rejected a qualifying offer from the Rays, the O's will have to surrender their third-highest pick (51st overall) in the 2018 amateur draft, as they were a revenue-sharing recipient that didn't exceed the luxury tax threshold.  Because Cobb received more than $50MM in guaranteed money, the Rays are now in line to receive a compensation pick after the first round of the draft.  This will actually be one of two picks for Tampa Bay in the "sandwich round," as the Rays are also slated for a compensatory pick for not signing 31st-overall pick Drew Rasmussen in last year's draft class.

Photo courtesy of USA Today Sports Images

]]>