<![CDATA[

Jan. 21: The Diamondbacks have formally announced the signing.

Jan. 16, 3:00pm: Flores' contract guarantees him $4.25MM, Passan tweets. He'll earn a $3.75MM base salary in 2019 and have a $500K buyout on a $6MM option for the 2020 season.

2:22pm: The Diamondbacks are in agreement on a one-year contract with free-agent infielder Wilmer Flores, reports Jeff Passan of ESPN (via Twitter). The contract also contains a club option for a second season. Passan's colleague, Pedro Gomez, had previously tweeted that the McNamara Baseball Group client was closing in on a deal with an NL West club, and Fancred's Jon Heyman listed the D-backs as one of his suitors shortly thereafter. The deal is still pending completion of a physical.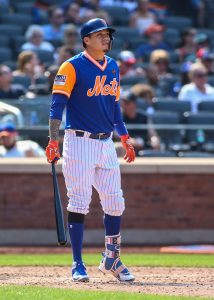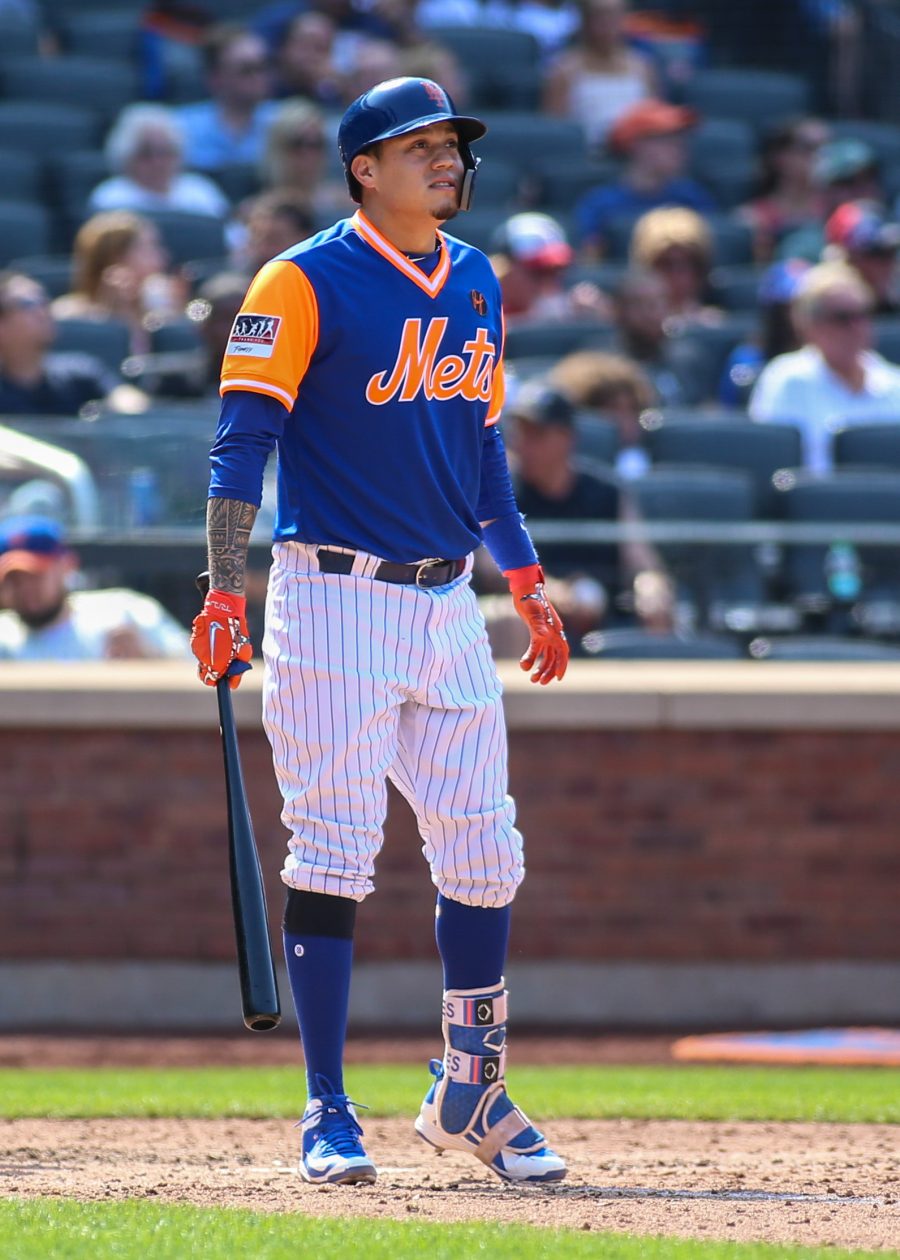 Flores, 27, was non-tendered by the Mets earlier this winter in his final offseason or arbitration eligibility. He'd been projected by MLBTR contributor Matt Swartz to earn $4.7MM, and the new-look Mets front office felt that sum to be too costly coming given the team's crowded infield mix (which has since become more cluttered) and a diagnosis of early onset arthritis in both knees.

Last season, Flores hit .267/.319/.417 with 11 homers and 25 doubles in 386 trips to the plate while seeing time at first base, second base, third base and (during interleague play) designated hitter for the Mets. That production is more or less in line with what Flores had done in each of the past two seasons, but it's worth noting that Flores' output against left-handed pitching cratered last season.

Typically, Flores' right-handed bat is a thorn in the side of opposing southpaws, but he instead mustered a timid .237/.284/.326 slash in 135 plate appearances with the platoon advantage. That's a far cry from the .314/.349/.620 slash that Flores registered in 324 PAs against lefties from 2015-17 and was obviously a cause for concern among Mets decision-makers.

With the Diamondbacks, Flores can bounce around the infield, giving the Snakes a right-handed complement to Jake Lamb (who struggles mightily against lefties) while also spelling Ketel Marte at second base. There's also been talk of moving Marte to center field, and the addition of Flores could make that transition easier on the Diamondbacks, should Marte prove adept in the outfield come Spring Training. At the very least, perhaps Arizona could play Marte in center field against lefties and deploy Flores at second base those days, thus giving Jarrod Dyson (who has also struggled against southpaws in his career) some protection from same-handed pitchers.

The D-backs may not done adding complementary pieces to their infield and outfield mix, so it's possible, too, that future signings/acquisitions will further shed some light on the manner in which the organization plans to utilize Flores.

]]>